Super Bowl TV Spots: "65", "D&D"
It must be "Fantasy Friday" because the two TV spots for upcoming films to land this morning are related to the more outlandish films we'll see this year. Check them out below:
65

(March 10th)
The sci-fi thriller was a surprise for many when it was announced. Acclaimed actor Adam Driver is taking on a more fun project as he plays futuristic pilot Mills stranded on Earth 65 million years ago. Now, with only one chance at rescue, Mills and the only other survivor, Koa (Ariana Greenblatt), must make their way across an unknown terrain riddled with dangerous prehistoric creatures (including dinosaurs) in an epic fight to survive. The film is notably directed by the writing duo Scott Beck and Bryan Woods who previously co-wrote the acclaimed 2018 film A Quiet Place. They most recently co-directed and co-wrote the well-received 2019 horror film Haunt and have done the same here. While Haunt was more a classic supernatural film, here they seem to emulate their Quiet Place success with a cat and mouse chase concept...but with dinosaurs. A concept shown to work plenty of times in the past.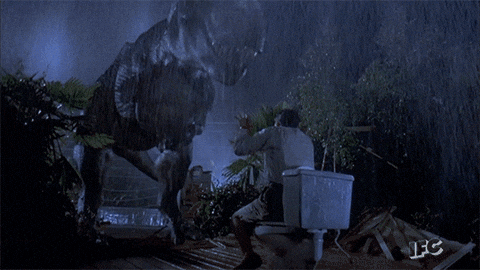 With noted horror maestro Sam Raimi co-producing the project, you can bet the film will have some wild (and probably gory) moments. Check out the TV spot below:
Dungeons & Dragons: Honor Among Thieves

(March 31st)
Another trend for the two TV spots today seems to be about up-and-coming writing duos who are taking the helm of most of the projects they pen. Starting out as a comedy writing duo by penning such films as Horrible Bosses (2011), The Incredible Burt Wonderstone (2013), and co-writing/co-directing Vacation (2015), writing duo John Francis Daley (Dr. Lance Sweets on the hit show Bones) and Jonathan Goldstein have transitioned into more action-comedy fare as directors. After the acclaimed success of their 2018 film Game Night, they will now take on a potential blockbuster with Dungeons & Dragons: Honor Among Thieves. Like the popular role-playing game it's based on, the film will see a group of thieves (composed of humans, elves, and warriors) travelling to a realm to stop a great evil from enslaving the world. Keeping with their previous work, this is no Lord of the Rings, instead going for something more fun like 90's Hercules: The Legendary Journeys but with better effects. Is that a bad thing though? Check out the TV spot below and decide for yourselves:
The film stars Chris Pine, Michelle Rodriguez, Regé-Jean Page, Justice Smith, Sophia Lillis, and Hugh Grant.
Stay tuned!